Not your great-great-great-great grandma's paleo.
Chef MB of the Meal Collective believes that food should always taste good, ESPECIALLY health and healing foods. Chef MB curate's a weekly menu of restaurant-worthy and nutrient-dense meals and keeps a limited client load to ensure the highest quality of food, attention and service. All raw ingredients are always organic, gluten free, non-processed and consciously sourced. All cooking techniques utilize best health practices (think slow-braise, fermentation, sprouting).
how it works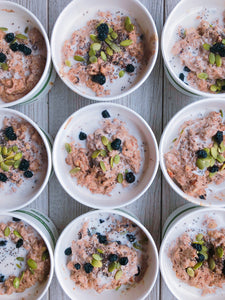 Step One
Starting March 1st 2023...
New weekly menu posts every Thursday evening. Join our email list to stay updated.  
Check out the Menu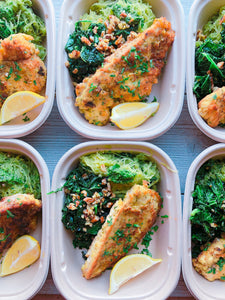 Step Two
Place your order online by Saturday 7 PM for Sunday delivery.
Place an Order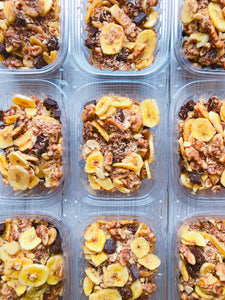 Step Three
Get hungry! Meals are delivered Sunday evening between 5 PM and 9 PM. Keep an eye out for a text with your approximate delivery time.
Fresh Food to Your Door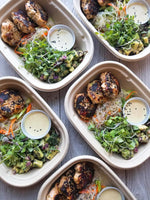 About our Food
Our weekly menus are crafted by the Certified Natural Foods Chef... Chef MB. 
Our meals are: 
FRESH & ORGANIC
GLUTEN & GRAIN-FREE
REFINED SUGAR-FREE 
DAIRY-FREE
LOCAL/GRASS-FED/PASTURE-RAISED/WILD CAUGHT
We aim to use only the best and most ethical--local and seasonal ingredients.
Want More?
Meal Collective Offers Personal Chef Services
Our weekly meal delivery (or group chef service) is super convenient for those with general food preferences, and those who follow a standard paleo diet. But maybe that does not work for you. 
Maybe you can't wait until January 1st to start eating amazing food. 
Or maybe you have a specialized or prescribed diet.
Maybe you have some food allergies. 
Or maybe you just want Chef MB all to yourself for one day a week. 
Well… we do that too. 
Chef MB's private chef services are great for families, individuals with specific dietary needs, or those who like to drive their own menu.
Personal chef slots are limited. Please reach out for more information.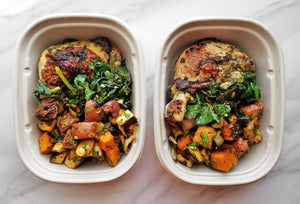 Who we are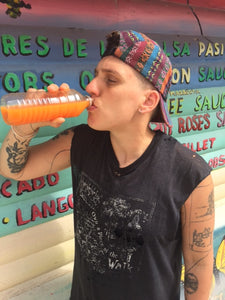 Chef MB
Chef MB is a Certified Natural Foods Chef specializing in Globally inspired Paleo and Ancestral Diets.  She received her culinary training through the Nutrition Therapy Institute of Denver Colorado.
​Chef MB has been working as a therapeutic chef, providing delicious and healing meals to NYC residents for over three years. She is accomplished and well-versed in therapeutic diets to include FODMAPs, SCD, Ketogenic, Candida and more.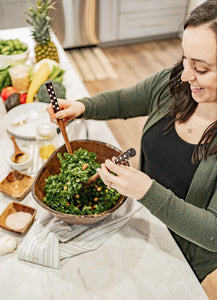 Chef Gabbi
Chef Gabbi is a Certified Holistic Nutrition Coach and Healthy Recipe Blogger. She specializes in gluten free, real food recipes. She believes that fueling our bodies the way nature intended is not only crucial, but can be fun AND delicious!

Gabbi brings to The Meal Collective a passion for cooking and providing healing, nutritious meals, as well as introducing some fun and delicious healthy sweet treat menu options.